Ram
New 2025 Ram 1500 REV Prices, Review and Features
2025 Ram 1500 REV Prices, Review and Features
The 2025 Ram 1500 REV is an upcoming fully electric pickup truck that aims to compete with other electric trucks like the Ford F-150 Lightning and the Chevy Silverado EV. Scheduled to go on sale towards the end of 2024, the Ram 1500 REV is expected to start at around $58,000 for the base Tradesman trim. This all-new model will be the first Ram pickup truck powered exclusively by electricity.
Built on the STLA Frame platform for full-size, body-on-frame EVs, the Ram 1500 REV features a high-strength, lightweight steel frame. It will be available with two battery pack options: a smaller 168-kWh battery that should deliver up to 350 miles of range and a larger 229-kWh battery that Ram hopes will provide at least 500 miles. The 800-volt architecture in the truck allows for quick DC fast-charging rates of up to 350 kWh, adding roughly 100 miles of range every 10 minutes during optimal charging.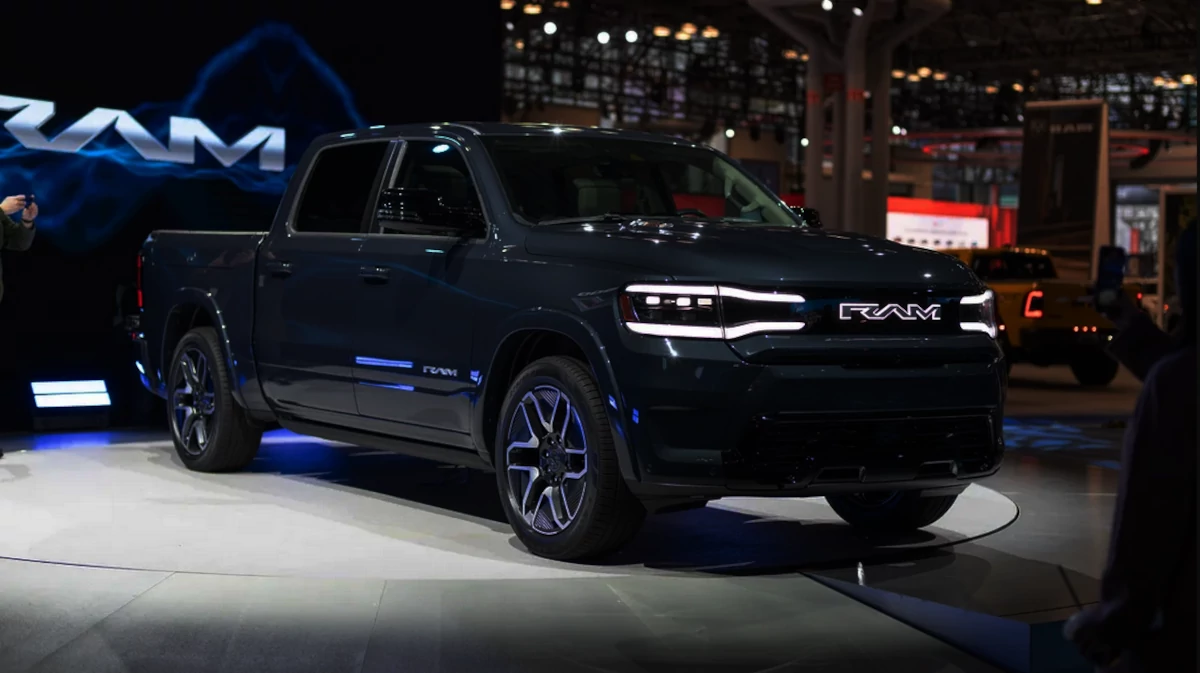 2025 Ram 1500 REV Performance
The Ram 1500 REV boasts impressive towing and payload capacities, claiming up to 14,000 pounds of towing and 2,700 pounds of payload capacity. These numbers surpass the Ford F-150 Lightning and even the gas-powered Ram 1500. However, it's important to note that towing can significantly impact the range of electric vehicles, and the exact impact on the electric Ram remains to be seen.
In terms of interior and comfort, the Ram 1500 REV is expected to maintain the luxurious quality of its gas-powered counterpart. The concept features adjustable seating and storage areas, allowing objects up to 18 feet long to fit from the bed to the frunk. The powered frunk, side steps, and rear tailgate make the full-size pickup easy to access. The concept's cab is 4.0 inches longer than the current Ram 1500 crew cab, and a set of jump seats that create a third row are also featured.
2025 Ram 1500 REV Features
The infotainment system in the Ram 1500 REV concept includes two 14.5-inch touchscreens, a 360-degree camera with digital side-view mirrors, a head-up display, and voice assistance from both Android's Alex and Apple's Siri. The truck also features a Smart Home Control function, allowing passengers to adjust lights, cameras, thermostats, and audio systems from the front seat at home.
Overall, the 2025 Ram 1500 REV is an exciting addition to the electric pickup truck market, offering impressive range, towing capacity, and luxurious features. As the release date approaches, more details about trim levels, standard equipment, and optional features will become available.